F1 News: Sainz reveals McLaren reaction to Ferrari negotiations – F1
Carlos Sainz Jr has revealed how McLaren's Formula 1 management reacted to his discussions to join Ferrari for 2021, saying he is "incredibly proud" of how the process was handled.
Sainz and Ferrari agreed a two-year deal to see him to race alongside Charles Leclerc from 2021, to replace Sebastian Vettel while Daniel Ricciardo will move from Renault to McLaren next year, with McLaren team boss Zak Brown explaining any potential "bad blood" between the parties had been avoided.
"[I'm] not going to give you an exact date, but I'm going to tell you [talks with Ferrari started in the] winter between 2019 and 2020," Sainz explained during an interview with F1.com.
"Believe me, the moment I heard that, I went and asked permission [from] Zak, to go and talk to them in a more serious way, without knowing what Zak's reaction was going to be.
"He immediately came to me and said: 'Look, it's an opportunity, go and talk to them and see what they're about.
"My Dad, cousin, manager took care of the most important bits.
"But then I was on the phone with Mattia [Binotto, Ferrari team boss] now and then, on the phone with Zak constantly, on the phone with Andreas [Seidl, McLaren team principal].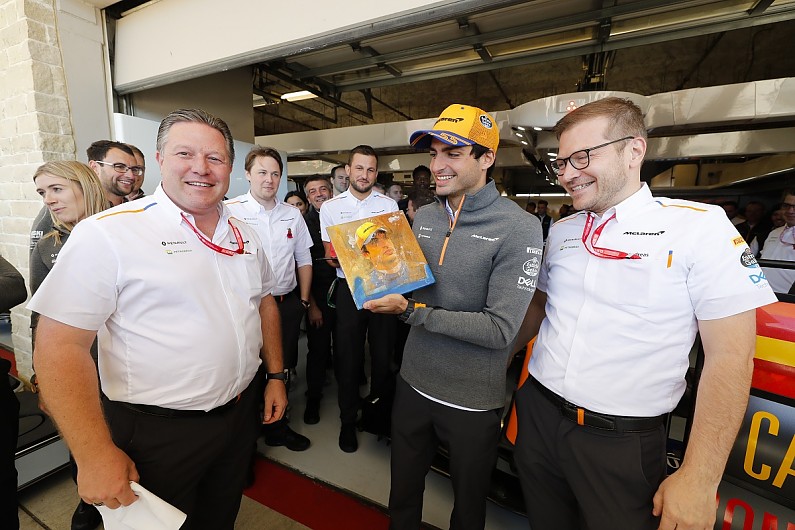 "[There were] a few Zoom meetings of course, like everyone, but for me the key of this process has been the clarity and the openness of all parties involved to make it happen.
"And just [not having] any awkward 'around the back' situations. That makes me incredibly proud and the way it has all been managed makes me feel very happy and very thankful to Zak and his team."
When asked what Brown and Siedl had said when he informed them he had concluded a deal with Ferrari, Sainz said they were "disappointed and understanding".
"At the same time, [they were] looking forward for themselves and for their team," he added.
"They needed to have clarity from me in case they needed a replacement, and immediately they [said]: 'Carlos please let us know if this is a serious thing because we obviously cannot be left behind – if we are going to go into a market we need to know as soon as possible.'
"And at that point, the clarity and everything, we were all a bit rushed into trying to make the decisions as quick as possible [for] the benefit of everyone involved.
"The reaction [was] very simple. They were happy for me. They congratulated me and they said: 'Look, Carlos, you deserve it and I'm sure you will do great there', and that confidence boost is always nice to hear from your bosses."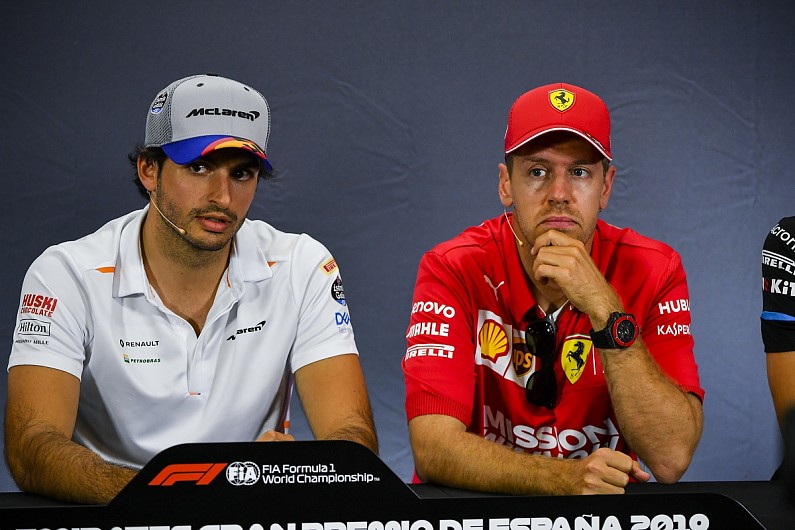 Sainz joined McLaren ahead of the 2019 season, when the team secured its best constructors' championship finish since 2012 with fourth place – after an overhaul that followed its disastrous years with Honda and disappointing first season using Renault power in 2018.
Ahead of the second and final year of his deal with the team, he explained that his aim for 2020 was to "keep the momentum up" so McLaren can "follow the trend that we had last year" in terms of climbing back up F1's competitive order.
"How much we're going to improve this year compared to last year, I'm not sure – because no one is sure of anything at the moment related to performance and to the situation of any team because we haven't gone racing and we don't know where we are," Sainz said.
"But I'm definitely keen to follow the trend and keen to say goodbye to McLaren in the best possible way.
"So, believe me, I'm going to give my best this year, the same way I was giving my best last year.
"I'm going to try and improve little things from last year and I want to make sure that I am a better driver than I was in 2019 and performing at the best of my ability."


www.autosport.com 2020-05-22 17:12:52