F1 News: Italian GP deal extended by an extra year to 2025 – F1
Monza has extended its deal to host the Formula 1 Italian Grand Prix, according to the mayor of Monza, to see its contract include the 2025 season.
During the build-u to last year's race F1 confirmed a new five-year contract with organiser Automobile Club d'Italia that covered the 2020-24 seasons.
The timing of the new extension agreement suggests that it resulted from the recent negotiations to run this year's race behind closed doors at Monza.
F1 is expected to confirm tomorrow that the 2020 event will take place on its scheduled date of 6 September as the last of a sequence of eight European races that form the first leg of the redrawn 2020 the race calendar following the coronavirus pandemic postponements.
So far four rounds on the original calendar have been cancelled – Australia, the Netherlands, Monaco and France – with several others awaiting new dates after being postponed in reaction to the COVID-19 crisis.
The 2020 F1 season is expected to start with a double-header at Austria's Red Bull Ring, which got the green light from the country's government to host races behind closed doors on the 5 and 12 July.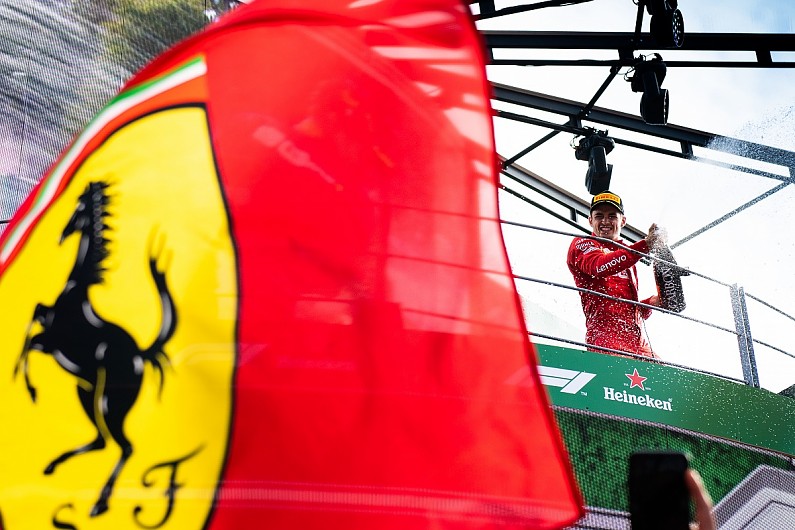 If the two races in Spielberg go smoothly, the F1 season looks set to continue without a break on 19 July in Budapest, before two races at Silverstone planned for the start of August.
Monza mayor Dario Allevi said he was told of the deal extension by ACI president Angelo Sticchi Damiani when the latter called to confirm details of this year's event.
"While many circuits have had to give up because of the health emergency, Monza will be there," Allevi said in a news briefing, "Albeit behind closed doors.
"And Formula 1 has decided to extend the contract, just stipulated, with our race track by one year. Racing cars will continue to speed through the temple of speed until at least 2025."
Plans following the conclusion of the European leg of the season at Monza are due to be finalised, with F1 officials expected to release an updated 2020 calendar tomorrow.


www.autosport.com 2020-06-01 17:42:45