Esports racer Broadbent to drive Praga in Britcar this year | National News
Esports and YouTube star Jimmy Broadbent will make the move into real-world racing by driving a Praga in the Britcar Endurance Championship in the UK this year.
Broadbent has taken part in various Esports series – including representing McLaren in Formula 1's Virtual Grand Prix category, as well as taking victories in online versions of the Indy 500 and Le Mans 24 Hours – and has built a 600,000-subscriber following on YouTube.
He will now be one of a number of guest racers in the new Praga class within the Britcar championship.
The class features the fifth-generation version of the Czech sportscar manufacturer's R1 model – a car that has undergone extensive development work in a number of areas, such as improved aerodynamics, better electronics and boasting a larger fuel tank.
The two-litre Renault engine, which produces 365bhp, is one of the few parts to remain the same.
Alongside Broadbent, former LMP3 and Ginetta GT5 racer Charlie Martin, ex-SAS adventurer and explorer Jay Morton, and supercar influencer and businessman Mr JWW are also part of Praga's Guest Driver Programme.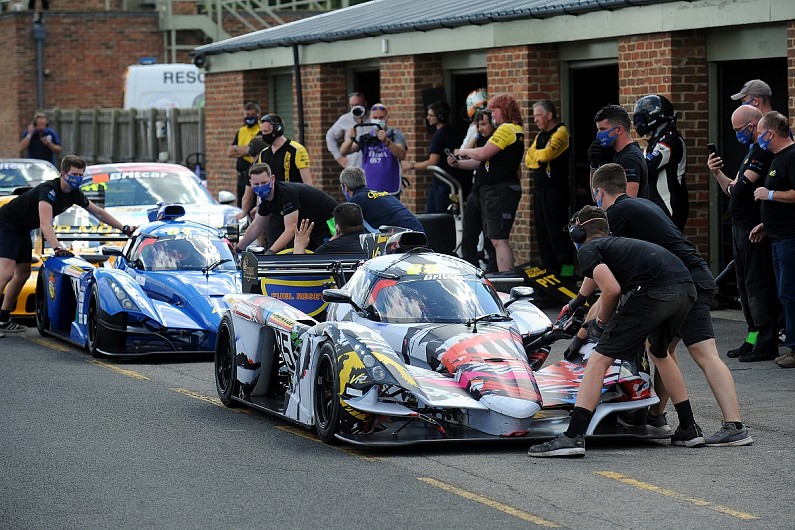 Broadbent said: "I'm super excited to be involved with Praga and their guest driver programme.
"The new R1 looks like an absolute weapon! I can't wait to get behind the wheel and start learning what the car is all about.
"It will be a big challenge, but the support Praga are providing is incredible and I am really looking forward to getting out on track in the R1."
Mark Harrison, managing director of Praga Cars UK, added: "We are really looking forward to Jimmy joining the Praga Britcar Guest Driver programme.
"Neither Jimmy nor Praga are under any illusion that this will be an easy challenge for Jimmy, but that is what appeals to him and also fits the brief for all of our guest drivers.
"All of our guest drivers have been selected for their attitudes and desire to test themselves and be part of a team.
"I am looking forward to seeing Jimmy get behind the R1 wheel at our first test day and also for us to take advice from him on the opportunities in the world of Esports and sim racing."


www.autosport.com 2021-02-04 17:51:43