BBC – Travel – Ana Roš: The chef who put Slovenia on the map
When it comes to Slovenia, Ljubljana and Lake Bled may be the extent of most international visitors' knowledge. But things are changing, with Slovenia fast becoming one of Europe's prime gastronomic destinations. This is, at least in part, thanks to one woman – Ana Roš, head chef at Hiša Franko, a family restaurant in the alpine surrounds of the Soča Valley and flanked by the Julian Alps.
50 Reasons to Love the World – 2021
Why do you love the world?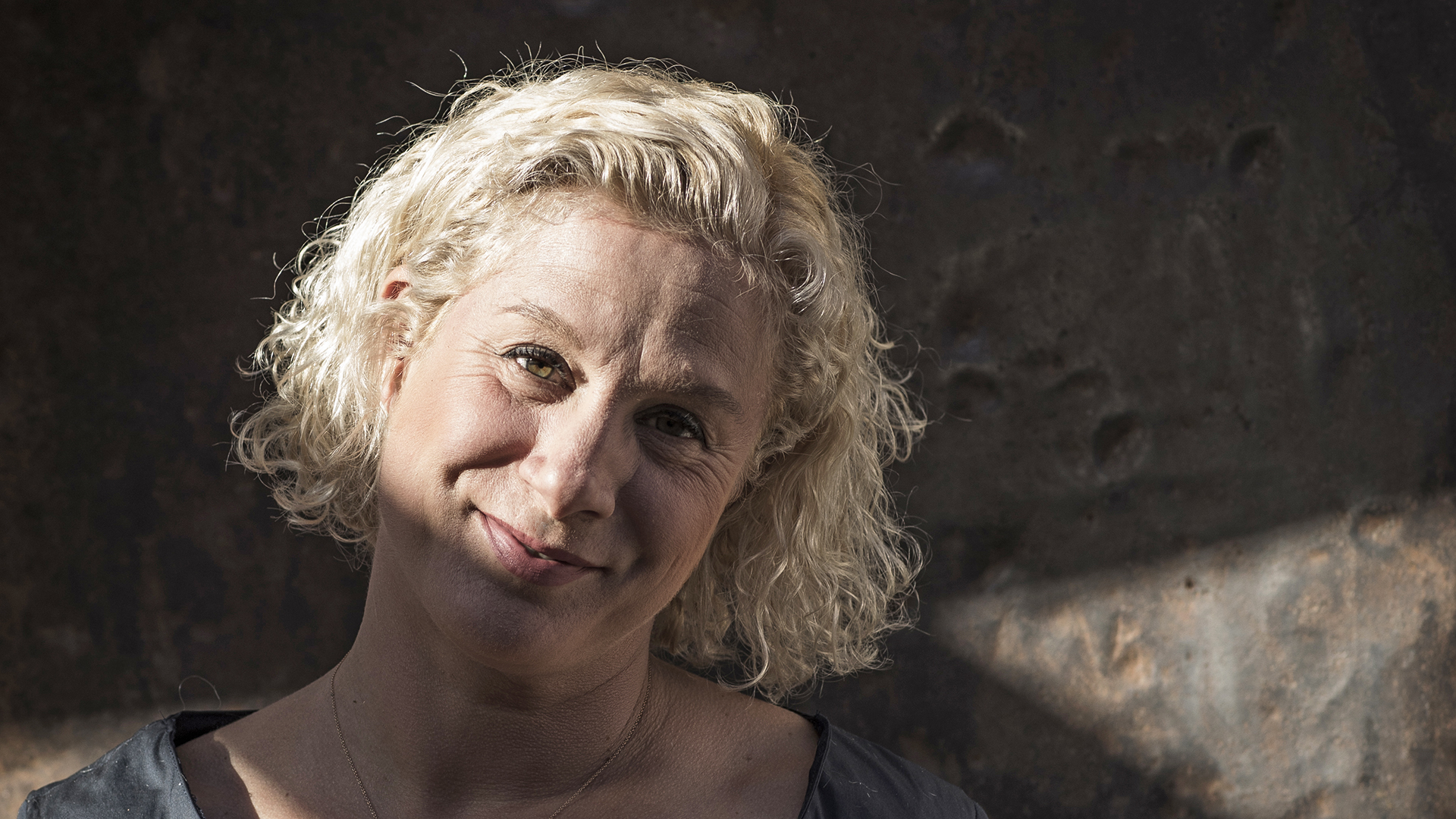 "Because I got to visit the tiny stone villages of Slovenia's magical Kras region, which I wouldn't have considered going to if I hadn't needed to stay in my country. I'm grateful that I had a chance to see the region's beautiful colours – oranges, violets and greens – and unique landscape, which feels kind of Mediterranean but looks out to the Alps." – Ana Roš, chef
In June 2020, Michelin announced its first-ever stars given to a Slovenian restaurant, awarding Hiša Franko two stars. The restaurant is also currently ranked number 38 on the World's 50 Best Restaurants list, and Roš was featured in Netflix's Chef's Table.
The innovative, self-taught chef presides over a menu that takes its cues from the astonishing variety of produce offered up by the Slovenian terroir – so diverse that in 2016 local ethnologists divided the country into 23 distinct gastronomic regions. Such rich natural ingredients and the resulting cuisine, which combines Italian, Balkan and alpine influences – in dishes such as buckwheat beignet with sour ricotta and porcini mushrooms, and cured sardine with figs and black lemon – has seen Slovenia named the European Region of Gastronomy for 2021.
You may also be interested in:
• Anne-Sophie Pic: The chef who rules France
• A Slovenian pilgrimage for wellness
• The lake at the end of the world
Ana Roš: her food and story
Roš has not had a traditional journey to chef stardom. Seemingly destined to become a diplomat or a professional skier (she spent 10 years on the Yugoslavian National Ski Team and graduated in international and diplomatic science from an Italian university), Roš instead decided to work in the kitchen of her future husband Valter's family restaurant, where she began her culinary exploration.
I'm more inspired by the territory, the beauty of nature, by the quality of the products
"The style of cooking of Ana Roš is a kind of a collage: an expression of the terroir, of the season and absolutely of my personality, which is strong," said the chef, reflecting on her own practice. Featuring creative reimaginings of traditional dishes from the Soča Valley (which include the renowned Soča trout and bovški krafi, sweet dough pockets with pear), Roš's innovative menus are not, however, bound to any particular tradition or technique. Instead, they take the chef's surroundings as a launchpad, echoing the organic (and eclectic) nature of her path into cooking.
"I'm well known for being self-taught and I never studied at any restaurant or did any culinary school, so chefs were not my inspiration. I'm more inspired by the territory, the beauty of nature, by the quality of the products I have around," she explained.
Roš describes her approach to the kitchen as "technical, almost scientific", with "raw" being her favourite way to prepare ingredients, particularly vegetables. The result of such a rigorous and methodical approach, which sees dishes go through a 10-day experimentation and testing process, though, is a dining experience that feels far from the dry, clinical environment of a testing lab.
"The element of surprise is essential for me – alternating textures (cold/warm and soft/hard) or some taste contrast (bitter/sour or sweet/salty)," said Roš, who also notes the key role of herbs and spices, harvested from Hiša Franko's own garden, in delighting and catching diners off guard.
Both nature and people stand at the centre of the chef's commitment to working with local ingredients, which include wild herbs and flowers, honey and lamb from neighbouring mountains. "We follow the seasons, we respect the terroir by sourcing completely locally," she explained, highlighting that "using local ingredients also means supporting local producers".
In addition to contributing to the local economy and the restaurant's sustainability credentials, Roš's dedication to celebrating local ingredients speaks to her role as a proponent of Slovenian gastronomy on the world stage. "I think the only goal that I had during all these years of hard work was to … create a tourist and gourmet destination – for [the local town of] Kobarid, the Soča Valley or Slovenia," she said.
Slovenian food culture: Diverse landscapes and moving borders
Defining Slovenian cuisine is no mean feat. According to Roš, a (quite literal) eschewing of fixed boundaries lends the country's gastronomy its key strengths. "So, what is Slovenian cuisine?" she said, "You don't know because in the north it can be completely different food than what we eat in the west or the south." Describing Slovenian cuisine as one of the "windiest" she has ever encountered, referring to its evolution and adaptation amid shifting cultural and political tides, she goes on to unpack the diverse influences on the country:
"I think Slovenia is very unique when it comes to food traditions, because it is a very small country – only 21,000 sq km – and is bordered by countries known for their strong food cultures, with Italy in the west, Austria with the Viennese cuisine to the north, and the Balkans to the south, along with a small border with Hungary."
The region's tumultuous history has been instrumental in shaping such an eclectic cuisine, Roš explained, as "the borders have always been moving, 100km this way and that way, and these [border regions] are often where minorities are living," engendering yet further diversity. The chef notes the particular impact of recent history on her work: "Slovenia was one part of a communist country (Yugoslavia) where creativity – including in gastronomy – was not supported as much as in the West. We are now building a New Slovenian cuisine."
At the centre of this New Slovenian cuisine stands the stunning array of produce on offer in the relatively small country, born of its rich biodiversity and contrasting landscapes. In the same day, you can be hiking in the Alps, exploring lush forests, strolling besides the Adriatic (where you will find the Sečovlje Salt Pans) and taking the healing waters of thermal springs. "I have an amazing terroir in my hands," Roš said. "Slovenia is beautiful and can produce some amazing things, from Tolminc cheese [a hard cow's milk cheese] produced at an altitude of 2000m to Soča River marble trout."
For visitors travelling to Slovenia, Roš recommends (in addition to paying a visit to Hiša Franko, naturally) eating in gostilnas, which she describes as "Slovenia's version of the Italian osteria". Here, she explains, food is traditional but sometimes with a "surprising twist". Food lovers looking to deepen their understanding of Slovenian gastronomy would do well to seek out the country's organic food producers and winemakers: "I think they would be surprised what they might find," the chef said.
The future of Hiša Franko: standing firm in the face of uncertainty
With the restaurant industry among those hit hardest by the lockdowns to have taken effect across the world against the Covid-19 pandemic, Roš is keenly aware of the challenges and continuing uncertainty ahead. "It is very difficult to try to predict what is going to happen next," she said. "The pandemic hit us and our sector very hard, and surely it has changed our sense of security, and our sense of being secure in what we are doing."
The chef is determined, however, that her mission and way of working will not be a victim of coronavirus. "I cannot change the way I am, or the way I work. It would be better for me to find another job, rather than that. Hiša Franko will not be changing, it will remain exactly as it is – an expression of the place we come from, and of the time." In the face of this period's unique challenges, she believes "it's important to keep on thinking and believing that people will still want to socialise, to eat and drink and enjoy their lives."
Rather than casualties of the pandemic, the chef sees restaurants as a key part of our recovery. "I think that some of the most important recovery moments will be the social and the psychological ones, where people will be greedy for good moments and longing to go out," she said, describing restaurants as offering a "bubble" of relaxation – something in short supply in the world right now. "I believe that the role of entertainment, which I consider restaurants to be a part of, is an important element in our recovery," Roš continued, "because we are social beings and we need company." The chef describes our need for "good moments" as the base for her relative optimism.
Cooking Slovenian at home 
"It's very difficult for a Slovenian chef to suggest what people around the world or in cities should cook," said Roš, when asked which Slovenian dishes novice chefs might be able to attempt at home. Trying to make an "interpretation" of her food "in a faraway place" is especially challenging, she explained, because of the particular quality of Slovenian ingredients. "We live so close to nature that it is difficult to imagine that you could get, for example, the fermented cottage cheese or local lamb, which has a particular local flavour."
Instead, Roš suggests poring over the recipes of Slovenian chefs, and planning your next trip: "I honestly believe that when you read chef's recipes, there should be a dream, a wish to go to a place and then eat that food over there." In the meantime, she recommends "thinking locally". "Start buying things that are in season, use organic or biodynamic vegetables, eat a lot of raw vegetables, eat a lot of fruit, use spices," she specified.
Even more important to the chef, though, is one's mindset towards food: "Make happy food. Do not count calories when you eat, but just enjoy the food. This is the best recipe I can give."
BBC Travel celebrates 50 Reasons to Love the World in 2021, through the inspiration of well-known voices as well as unsung heroes in local communities around the globe.
—
Join more than three million BBC Travel fans by liking us on Facebook, or follow us on Twitter and Instagram.
If you liked this story, sign up for the weekly bbc.com features newsletter called "The Essential List". A handpicked selection of stories from BBC Future, Culture, Worklife and Travel, delivered to your inbox every Friday.




www.bbc.com 2021-02-12 16:12:53