MotoGP team boss Gresini's COVID condition critical again | MotoGP News
MotoGP team boss Fausto Gresini is once again in a critical condition and in a medically induced coma as he continues to battle COVID-19 in hospital in Italy.
The double 125cc world champion and veteran MotoGP team boss was hospitalised with COVID-19 on 27 December, with his time in a specialist care unit in Bologna nearing two months.
Gresini was placed in a coma early in the new year, but was brought out of it in January as his condition showed signs of improvement.
An update towards the end of January from the Gresini team noted his condition remained "fragile" but the prognosis was optimistic.
However, Gresini's condition has worsened in recent weeks, and over the past few days has deteriorated further, requiring him to be put into a coma again as organ functionality has become "severely compromised".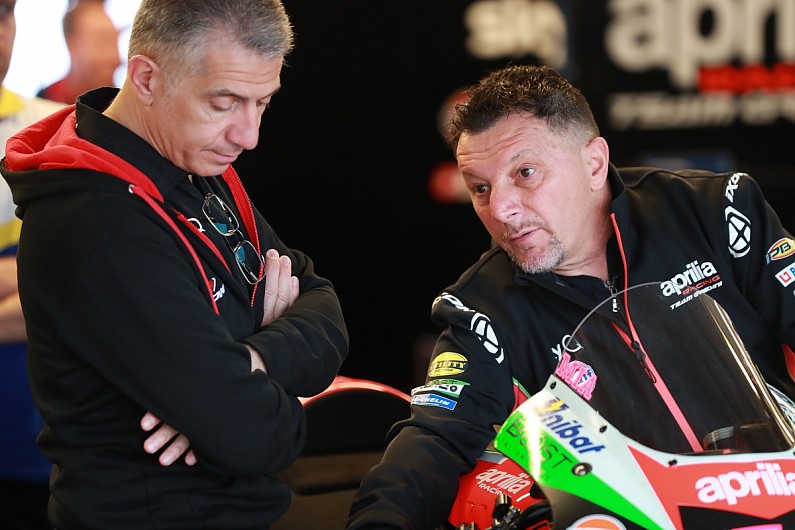 An update from the Gresini's doctor Nicola Cilloni on Thursday read: "Fausto Gresini is still hospitalised in the intensive care unit of Bologna's Maggiore Hospital due to a persisting severe respiratory insufficiency following a COVID-19 infection.
"Unfortunately, complications have occurred, which made the current clinical picture critical.
"The hospital staff are continuing the treatment with the highest-possible intensity, with the hope of a recovery of the organ functionality – which has been severely compromised.
"He is still supported by a mechanical respirator and in a medically-induced coma."
Much of the world is currently battling a second wave of the virus, though more and more vaccine programs are being rolled out across the globe.
The Gresini team had its launch event for the 2021 season for its Moto2 and Moto3 outfits on Wednesday, which went ahead with the blessing of the team boss.
Before the Christmas break, Gresini announced it would remain in MotoGP for five more years from 2022 and would no longer be Aprilia's factory entrant.
On Wednesday, Autosport reported MotoGP will implement a strict protocol for the entire paddock heading to Qatar next month for pre-season testing and the opening two grands prix.
The 2021 season is still due to get underway on 28 March despite the tightening of travel restrictions in various parts of the world.


www.autosport.com 2021-02-18 20:15:52